Meet The Ink Brigade Crew!
Having happy employees that enjoy working at Ink Brigade is a key part of making great products for our customers.
We appreciate and take good care of all our employees. It's these people right here that are Ink Brigade. We couldn't do it with out them!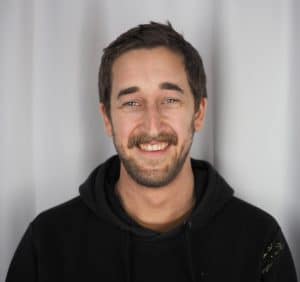 This is Jesse. When we asked him what to put in his bio he told us to give him 10 minutes to think. So we don't know if he's making up some sort of fake back story or what. We do know he likes to sing around the shop, went on a diet where he only ate grass, and since he hasn't gotten back to us after 10 minutes, has an apparent sketchy past we're not suppose to know about.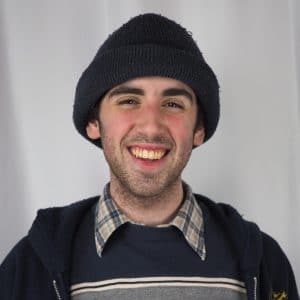 Out of all the musicians that work at Ink Brigade, Colin is the only jazz musician. And he's a damn good one at that!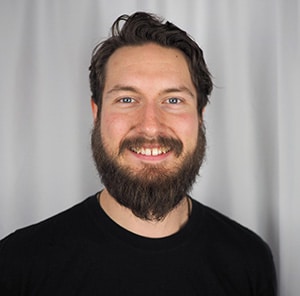 Ink Brigade's resident BFG with an affinity for noise rock & caffeine.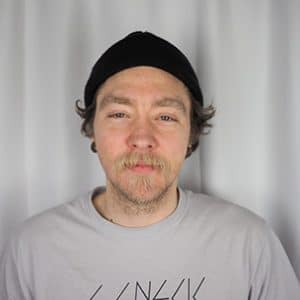 Tucker Counts
Lead Printer
Tucker is an enigma wrapped in a cocoon of silence. We love Tucker, he is a print perfectionist and makes sure everything is looking top notch!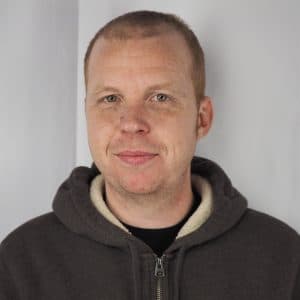 Jeff Goetz
Art Master & Screen Printing Sensei
Jeff is a renaissance man and does a bit of everything at the shop including prepping all of the art for screens. If you have had a print make with us in the last few years chances are Jeff played some role in making it happen!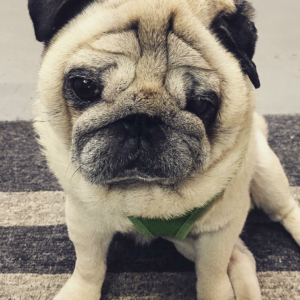 Bosco, most commonly referred to as "The Boss", is our blind / deaf rescue pug. Since he always wants to know whos around, his morning routine entails head butting the staff in the shins to see whos walking around the office.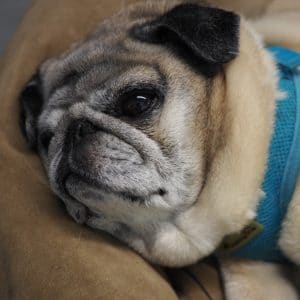 Allie sleeps all the time. If you come in to pet him he "might" wag his tail, but that's about it.
Colin packs rock & roll
into every shirt