Meet The Ink Brigade Crew!
Having happy employees that enjoy working at Ink Brigade is a key part of making great products for our customers.
We appreciate and take good care of all our employees. It's these people right here that are Ink Brigade. We couldn't do it with out them!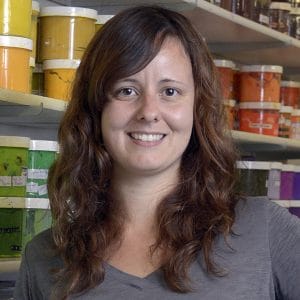 Sailor, hiker, guitar player, and former ballerina, Carrie does it all.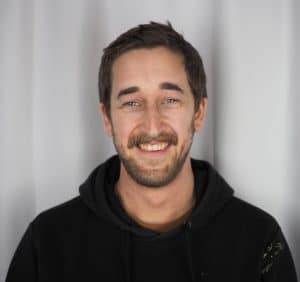 Jesse
The Jesse formerly known as Production Manager
Jesse has left us (hopefully momentarily) to pursue his ultimate passion as the world's leading (and only) Shrek historian. Focusing specifically on the intersectionality of celebrity and Shrek with a very narrow focus on celebrities who dress as Shrek.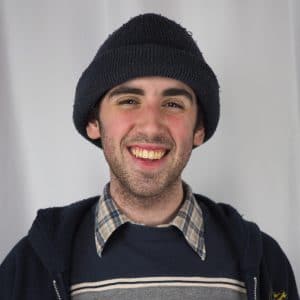 Dive bar aficionado. Proud papa to 3 chickens and a cat. Probably rocking out to Rush in his head right now. Also he plays a wicked air drum and air bass. Word on the streets is he can play them in real life as well.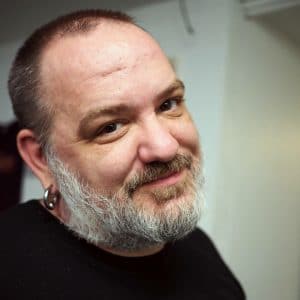 Networking, servers, phones, and air compressors, if it uses electricity it's Jamies job to fix or make it work. Also leaf blowing the parking lot.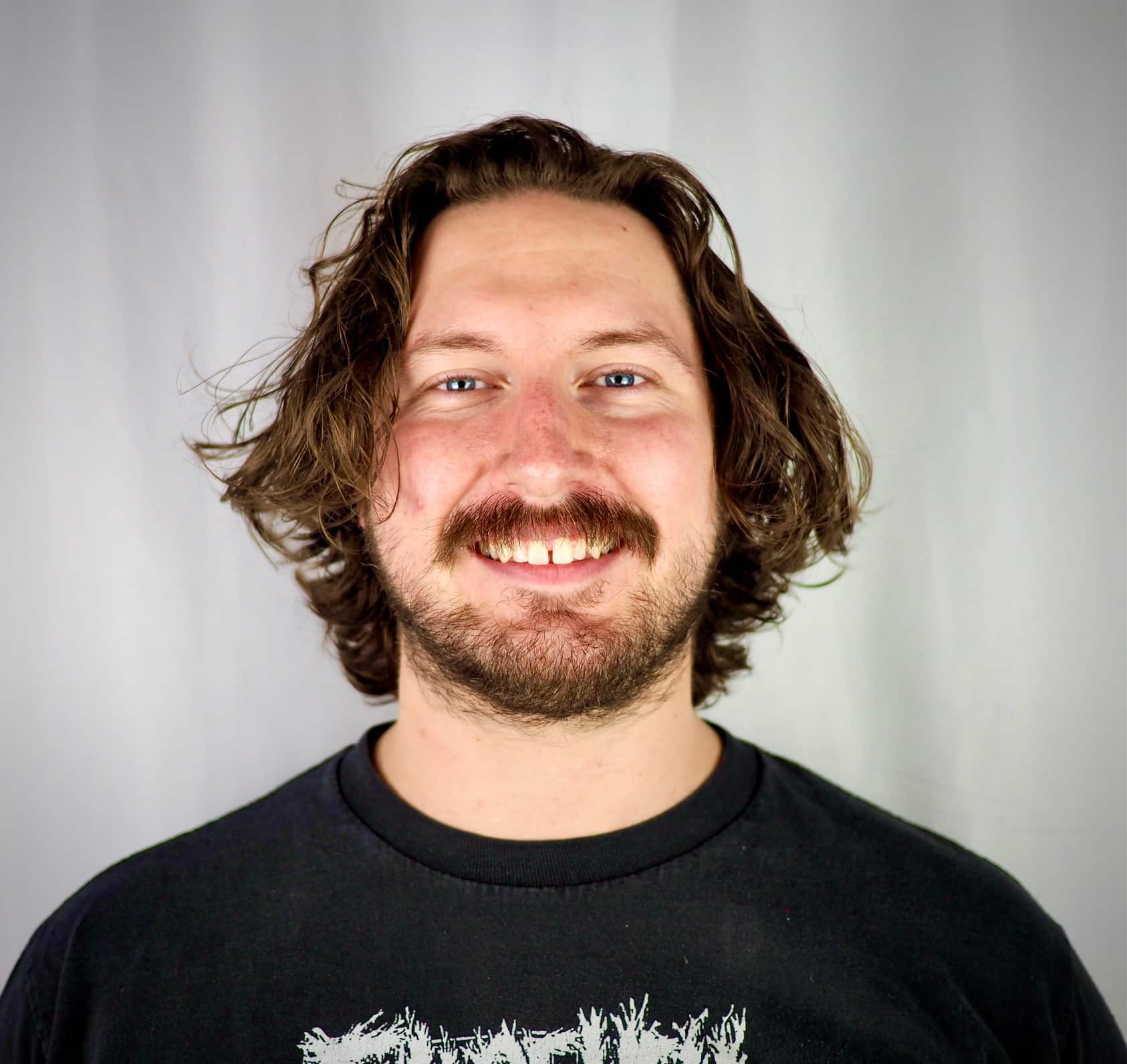 When not busy making sure your shirts are top notch this dude is cooking up some delicious food, playing with his band or being taller than everyone else around him.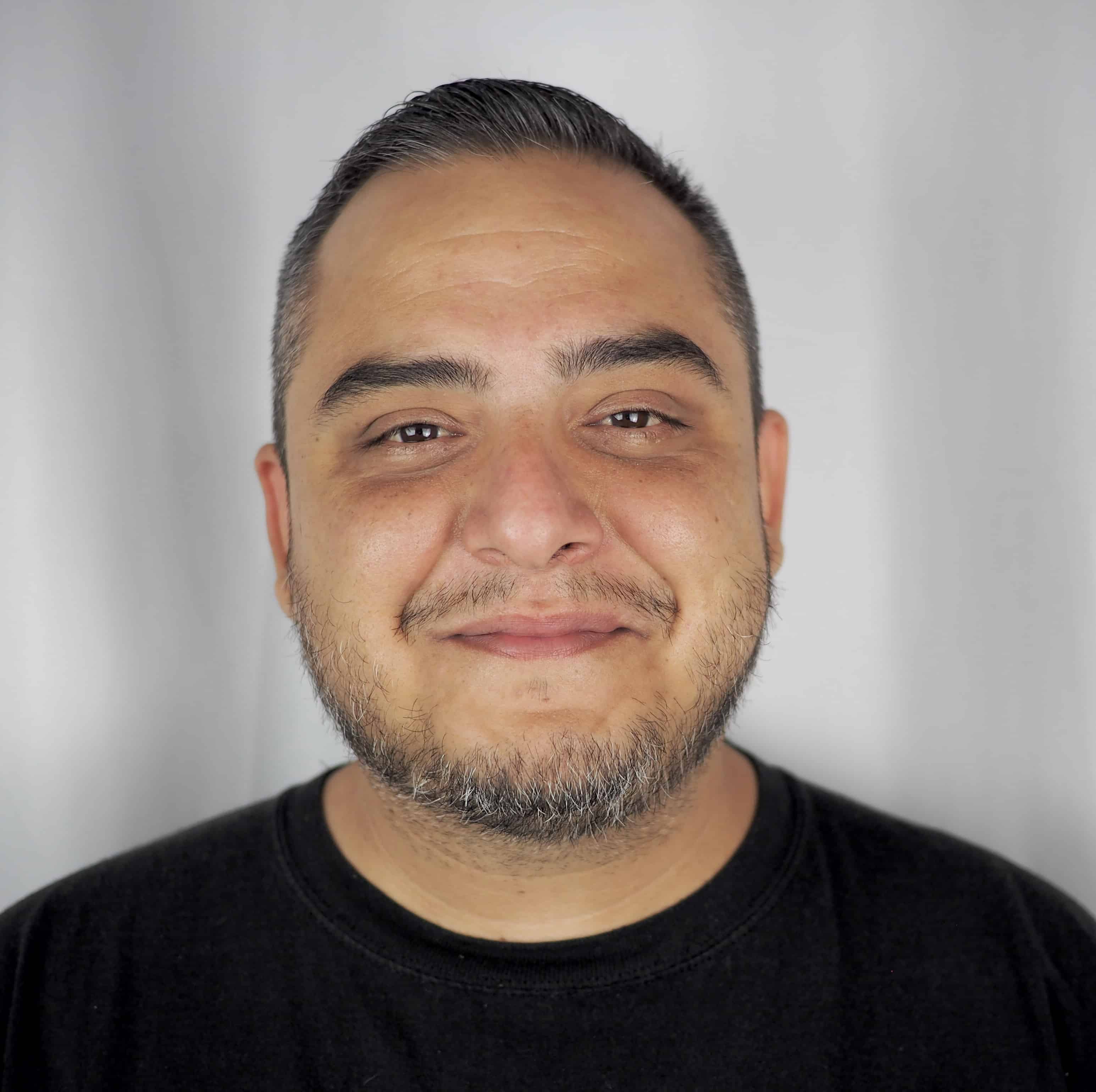 With a dozen years in the screen printing industry we're so stoked to have Carlos on our team. Outside of work he's an artist who works with an organization that donates social justice murals. Other than that he's just out there living life as an onion hater in a world that loves onions.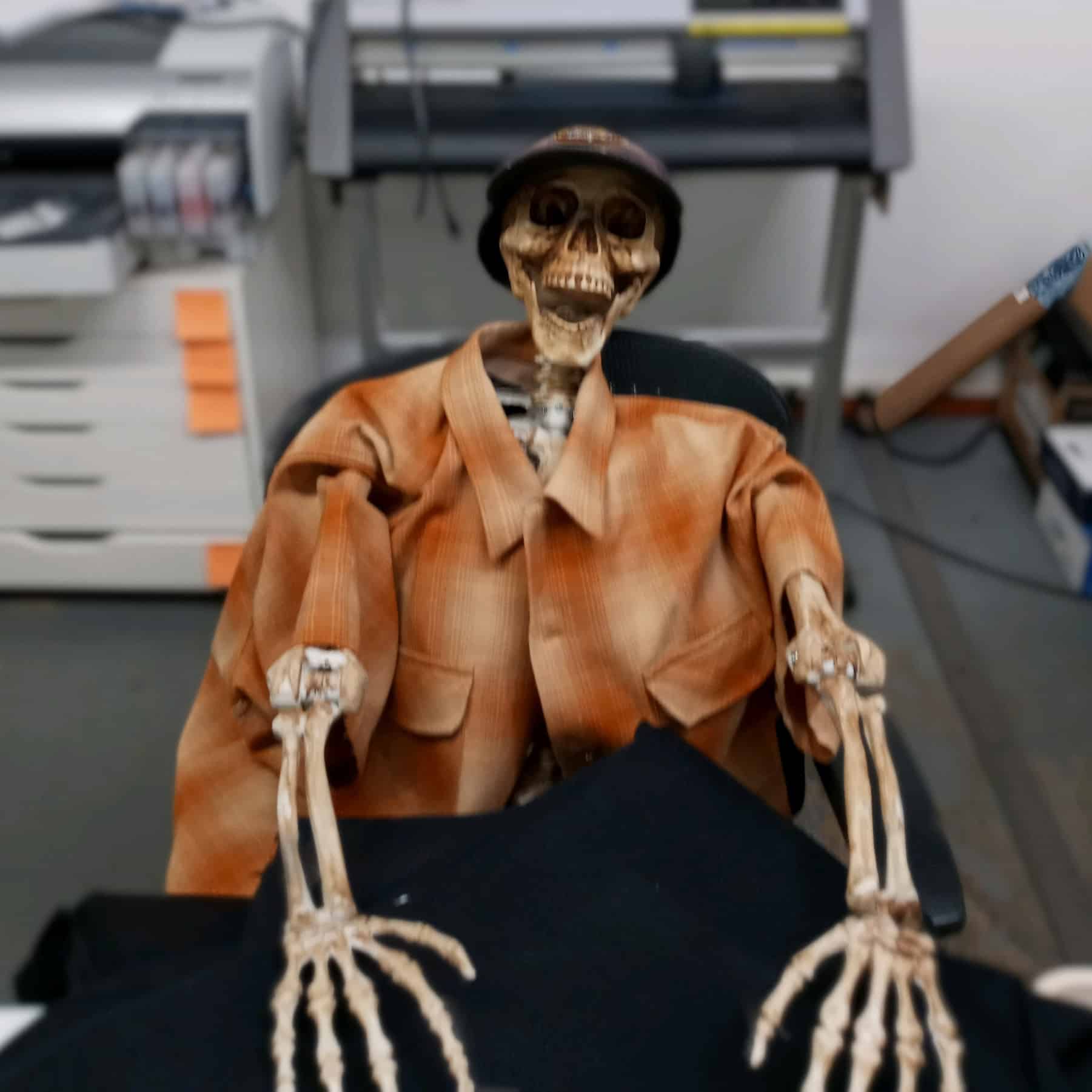 When Joe isn't here playing with the pressure washer you can find him riding around on a bmx bike dreaming of the days when the wind would blow through his kentucky waterfall. Recently he's cut back on his sugar intake but based on this pic we think he may have taken it a bit too far.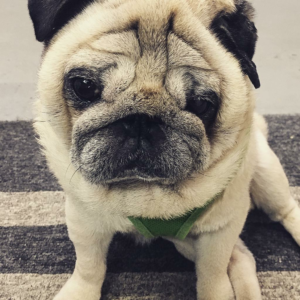 Bosco, most commonly referred to as "The Boss", is our blind / deaf rescue pug. Since he always wants to know whos around, his morning routine entails head butting the staff in the shins to see whos walking around the office.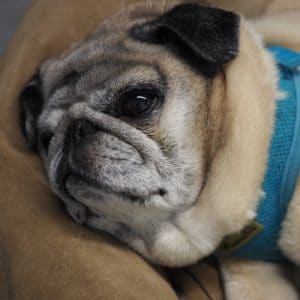 Allie sleeps all the time. If you come in to pet him he "might" wag his tail, but that's about it.
Colin packs rock & roll
into every shirt